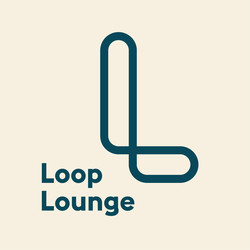 Loop Lounge has announced the launch of an audio arsenal for DJs to creatively and imaginatively integrate into their musical performances be it in clubs, arenas or bedrooms.
Through partnership with professional musicians, producers, DJs and sound engineers, Loop Lounge presents collections of DJ tools to discerning DJs for use at leisure or on the fly to create their own unique and distinctive vibe.

Each of the collections is professionally mastered to ensure optimal quality for a variety of users. They are available in .wav or .trk sound file formats; the latter of which allows for their manipulation via the Traktor Pro DJ package. This feature grants users the flexibility to improvise, remix and edit live sound by integrating samples into their mixes to heighten creativity – a unique selling point in itself.

New at Loop Lounge
Reckorder Project: Beats, Breaks & Bass by DJ Narrative is a DJ Tool collection inspired by Breakbeat, Glitch Hop and Bass music. Uplifting, dynamic and powerful sonic elements provide a large artistic choice of tools to the creative and experimental DJ and electronic producer.
Le Monde Sombre by Emile adheres to the sensibilities of House, Bass and Techno – dark atmospherics abound. Conversely, many of the samples – some including sung vocals and World Percussion – give each audio set an aural ambiguity that allows them to be played with many other genres.
Latin Percussion Session by Ian Tripp was specifically designed to allow DJs to easily utilise Latin percussion flavoured breaks and grooves in their own tracks. The samples conveniently vary in length and the instrumentation is such that it's imbued with the frenetic energy of a live performance.
The packs are available for purchase for £13 GBP (.wav) / £15 GBP (.trk). A free trial pack is also available to download.
More information: Loop Lounge