Your source for sounds, Loopcloud is more than a sample library. An all-in-one production partner, the latest version of Loopcloud expands on a world of royalty-free sounds for music production, incorporating exciting new changes designed to make your musical journey more intuitive and creative than ever.
Featuring millions of samples, thousands of exclusive label collaborations and hundreds of bespoke artist-curated collections direct from some of the most exciting producers in the world, the new version of Loopcloud is designed to push your creative journey forward. Incorporating a series of interface and operating changes that make one of the world's largest sound libraries easier to blend into your music.
The update brings an improved navigation and refreshed design to help you jump between instruments, genres and labels for the most fluid workflow Loopcloud has ever offered.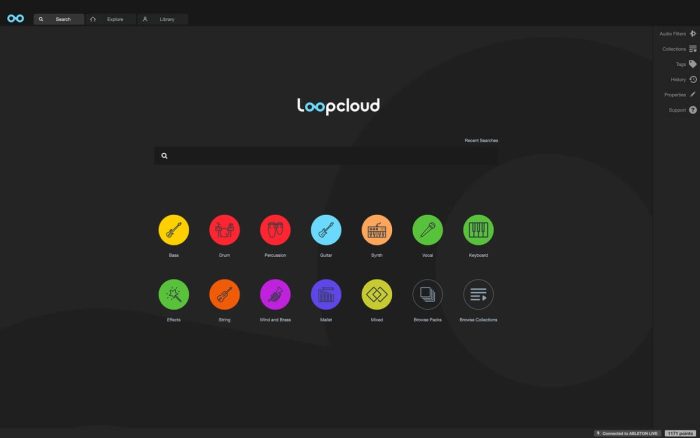 The completely redesigned and powerful search engine gets you to the sounds you need, faster. You can switch between hyper-specificity and use AI harmony-matching to find one-shots, and loops to push a promising track over the finishing line, or seek out similar recommendations with adjustable audio search filters.
Loopcloud offers exclusive packs from influential producers, featuring material direct from their studio to your workflow. From legendary figures in electronic music such as Roni Size and Howie B, to nu-revolutionaries including objekt blue, Anastasia Kristensen and Ashibah, diverse collections from both Loopcloud and Beatport Sounds put you at the cutting edge of contemporary sound-design.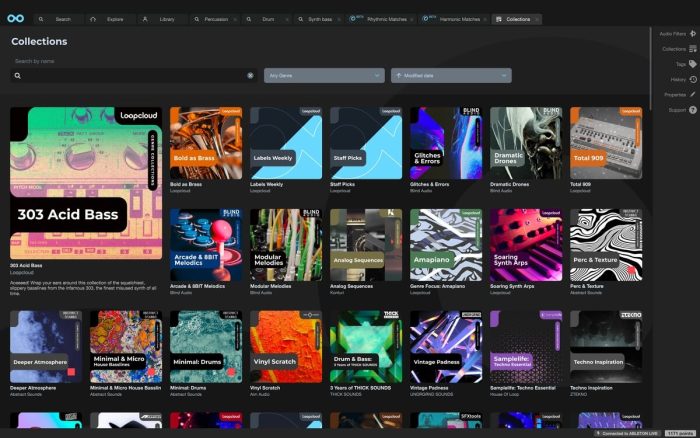 Loopcloud also includes the DRUM & PLAY bespoke instruments for original rhythm and melody, and users can discover the sounds inspiring different scenes with the recently launched Loopcloud Collections series.
Loopcloud is available as a monthly or yearly subscription, from £5.99 GBP a month.
More information: Loopcloud