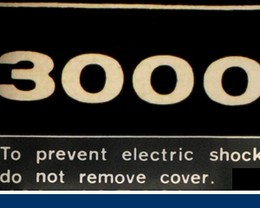 Detunized has announced the release of Magmavox 3000, an accurate recreation of the Multivox MX-3000 multi-part synthesizer for Ableton Live.
The original includes an individual Bass synth, a Preset edit synth plus a monophonic Lead Synth. Magmavox 3000 is based on more than 1400 samples that reflect the sound of the original in deep and accurate detail.

The lower keys are mapped with the Bass sounds followed by the Synth sounds in the upper octaves. The Preset part is layered across the entire keyboard range. The individual sounds of each part can be easily selected and changed in color by dialing into distinct sample sets. So the Preset part features the analog Ensemble and Full Rotor effects while the Synth part sounds are sampled to 10 layers with different combinations of the original Filter Cutoff and Resonance.

The Live Pack includes the fully loaded Magmavox 3000 synthesizer plus additional modules of each Bass, Preset and Synth sound.
The sound library is available to purchase for 9 EUR.
More information: Detunized / Magmavox 3000