MakeProAudio has announced the "you make audio gear system" for musicians, synth lovers, producers, performers, DIYers and audio anarchists.
The MPA-Platform makes it easy for everyone to design and build audio gear that's unique to their needs. Discover the freedom in building gear that works for you, in just the way you want it. Gear, that offers new possibilities, functions AND grows with your changing demands.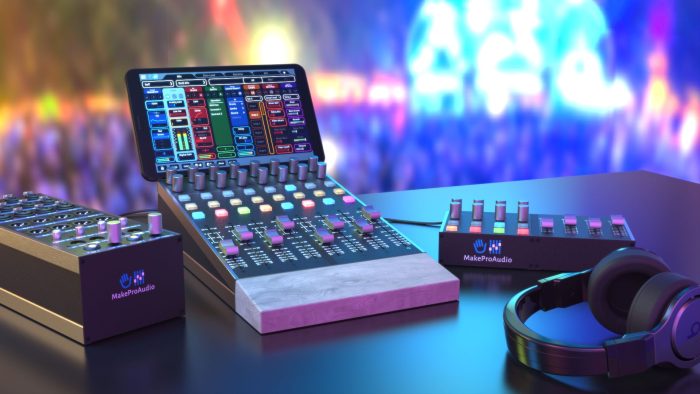 Easy to Build YOUR own gear
Think of the MPA Platform as the LEGO system for building pro audio gear, where anybody with the interest is empowered to build gear that's unique to them and only limited by their imagination. Build the audio mixer, synthesizer and control gear you need. Expand your EuroRack with never seen before modules and functionality all using the MPA-Platform. Depending on your needs and the audio solutions you seek. You choose from a wide offering of premium quality pre-constructed components (electronics and mechanical) Tile modules, that you assemble into Blocks to provide the function you want.
Everything you need comes in a "Makekit." Including instructions on installing a Raspberry Pi that runs GLUE and ties everything together providing the essential network connection. GLUE is the IoT-age control software running over the World's first truly agile Network Distributed Software Framework for All-Things-Audio. With new found ease of access and control of your setup, the whole network becomes your instrument.
Imagine your creative production setup with presets, configuration and automation data accessible simultaneously on all kinds of devices. Smartphone or tablet, or multiple smartphone or tablets with all functions accessible in real-time.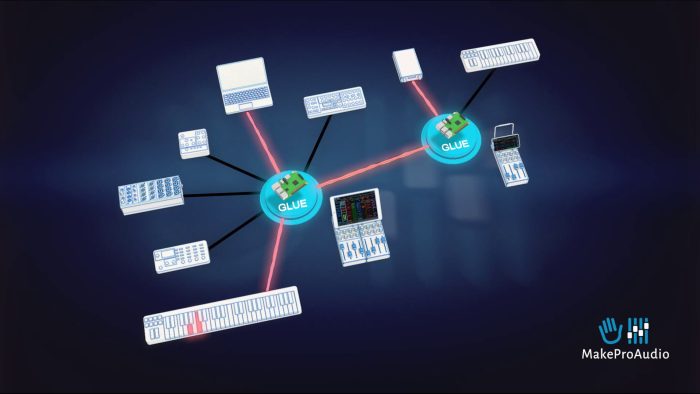 Gear that grows with you!
Products today always seem to be too small or too large – and usually both. The MPA-Platform allows you literally "plug together" exactly those modules to meet your needs. No more searching for the best compromise. When you want to grow, you do not have to discard or trade in any components for capability. You simply repurpose and/or add more modules at your own pace — with exactly the control and processing power you need. The application neutral and modular nature of the MPA-Platform is inherently scalable AND lets your System grow or change with your needs! The network connected ecosystem makes it all possible.
New Horizons: Connect & Play
MakeProAudio's system is perfect for extending the capabilities of any setup. Eurorack / modular instrumentalists, keyboarders, home studio producers and digital native maker musicians with hunger for experience beyond screen, all will love the control, automation, synthesis, audio mixing and creative extensions of their setups. Enjoy tactile control in ways screens can not satisfy. The combination of agile, seamless, touch and tactile functionality is trans-formative. True multi-user, collaborative, uber-sharing possibilities!
The first individual Maker boards and MakeKits are to ship June 2019. Exact pricing to be announced soon although, "all-in box-MakeKits" will be available for less than 200 EUR.
Additional Audio, Control and Connect tile modules for use in building larger scale projects and other audio solutions, will be available later this year.
More information: MakeProAudio