Marantz Professional has announced that it has appointed Holdan Ltd as its exclusive UK sales and distribution partner for professional microphones and accessories.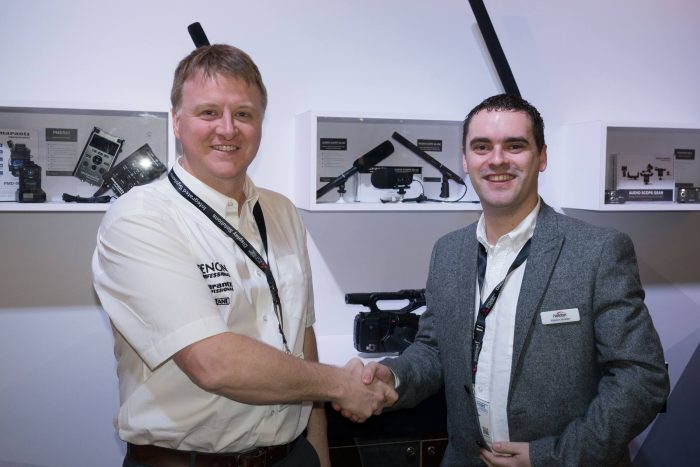 Holdan is well-recognised as one of the leading distributors to the broadcast, professional video and AV markets. They trade with resellers in the UK, Ireland and across Europe, delivering cutting-edge technology, creative solutions and workflow systems in more than 48 diverse audio-video product and accessory categories.

Holdan will be handling Marantz Professional's exciting range of Broadcast/ENG microphones and accessories, including both Short and Long Shotgun microphones. Also available will be the 9-foot and 11-foot extension boom poles, either with or without an integral XLR cable. These optional extension boom poles dramatically increase the reach and placement versatility of the shotgun mics, giving recording specialists far greater precision and flexibility in the composition of their recordings.

Oliver Webb, UK Business Development Manager for Marantz Professional said, "We're unreservedly enthusiastic about joining forces with Holdan Ltd to bring the outstanding performance, reliability and application versatility of Marantz Professional broadcast equipment to the demanding UK professional broadcast market. In an industry where unwavering reliability and topnotch performance are all that matter, the combination of Marantz Professional and Holdan Co. Ltd will surely prove to be a formidable force in the market."

Warren Bowler, Holdan's Business Manager, added, "Marantz Professional is a very exciting player in the microphone market and we expect them to become highly popular with everyone from independent film makers to YouTube video producers."
Marantz Professional microphones, extension poles, blimp-style windscreen and other accessories are available immediately through Holdan's network of resellers.
More information: Marantz Professional