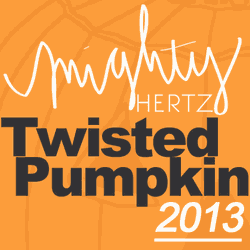 Mighty Hertz has announced the release of sfx sample pack Twisted Pumpkin and Mighty Kicks Vol 1, a collection of kick drum samples.
Twisted Pumpkin is a Sound Effects collection made up of recordings of pumpkins being scraped, smashed, beaten and mangled. The recordings were then edited, layered, processed, tweaked, twisted and manipulated, resulting in 257 total polished sounds!

As with all releases, Twisted Pumpkin was designed to be a versatile library of high quality sounds. Each sound asset can be easily incorporated into music productions, video game soundtracks or spot to picture. We don't want price to hold you back from using our products so we've included all of this at a great price!
Twisted Pumpkin features
257 samples (48kHz/24Bit WAV files), 215.7 MB total size.
164 Impacts, single hits of processed and layered impacts that can easily be used in Sound Design and/or Musical contexts.
93 Twisted, highly processed soundscapes, hits and sequences. With names like "Alien Mealtime" and "Robo Birth" theres no doubt that these are some unique sounds!
The sample pack costs $5 USD.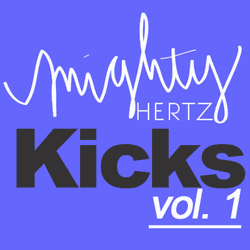 The Mighty Kicks Vol 1 pack includes 3 different varieties of processed kick samples.
We selected 325 Kick samples from our massive database of sounds for this release.

Each kick has been meticulously processed, layered and mixed and is ready to be dropped into your favorite DAW, Drum Machine or Sampler!
Mighty Kicks Vol 1 features
325 samples in total (48kHz/24Bit WAV files)
92 Dry samples (no additional processing).
115 FX1 samples, ran through various hardware and software processors. Just a bit of crunchiness and grit to add some texture to your productions!
118 FX2 samples, layered with some sub bass for that extra low end rumble.
The sample pack costs $4 USD. Until November 8th, you can get 50% off with coupon mightykick-02 at checkout.
More information: Mighty Hertz