Mix:Master Wyatt Academy has announced Ableton Onstage: Live Performance Techniques with Ableton Live, a free webinar presented by DJ Kiva.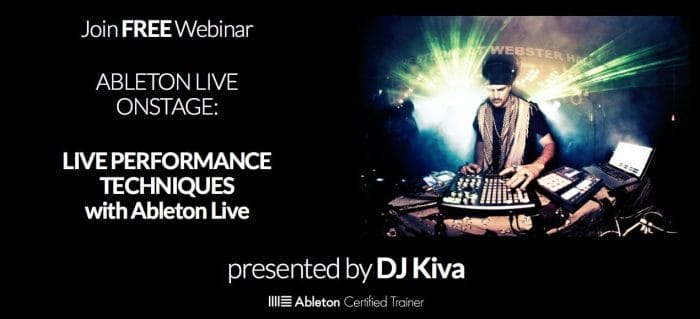 DJ Kiva is an artist, multi-instrumentalist, producer, and founder of record label Adios Babylon.

Kiva is an Ableton Live certified trainer, serving 8 years as a senior music production instructor at New York City DJ & Music Production School Dubspot.

He has taught Ableton and music production to over 7000+ students worldwide, from novice producers just beginning to pursue the craft, to legendary top professionals looking to embrace new music technology.
The live webinar starts on Sunday January 31st, 2016, 2PM EST.
More information: Mix:Master Wyatt Academy