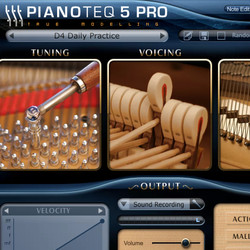 Modartt has released version 5.1 of its Pianoteq virtual piano instrument for Windows and Mac.
Version 5.1 offers an improved binaural algorithm based on a new dummy head model, bringing a stunning three-dimensional sound experience.

The D4 Grand Piano is now slightly improved by re-voicing, bringing increased timbre dynamics to the bass range and more transparency to the medium range.

It is now possible to easily switch to an extended octave range of the D4 and K2 Grand Pianos and the KIViR collection of historical instruments.
The update is free for all Pianoteq 5 customers.
Modartt has also announced it has rebuilt the KIViR collection.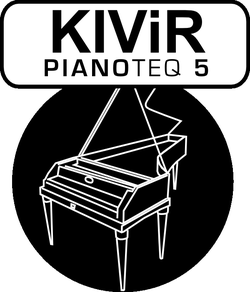 The KIViR project (Keyboard Instruments Virtual Restoration) addresses the case of historical keyboard music instruments present in museums worldwide. These instruments often cannot be played in a satisfactory way and need to come back to life again. In this project, we concentrate on string keyboard instruments such as pianos and harpsichords. A broader extension to other instrument categories might be considered in the future.

The KIViR collection of historical instruments now takes into account the refined physical model of Pianoteq 5, resulting in increase presence and clarity. The collection is free for all Pianoteq customers.
Furthermore, Modartt has launched its 3rd Pianoteq Video Contest, offering a chance to win up 400 euro in value coupons.

Show the world what you can do with Pianoteq 5 in front of the camera. At the same time, you will get a chance to win a value coupon of up to 400 EUR for purchasing Pianoteq products in our online store.
The deadline for submitting your video is November 8th, 2014.
More information: Modartt