ModeAudio has launched its latest sample collection featuring 200 intensely atmospheric samples. Dissolve offers a rich, divergent range of smooth orchestral colors, fragmenting electronics and eerily evocative textures.
The core selection comprises of 125 carefully constructed Ambient drones, which can be endlessly looped to form deep beds of spacious, finely detailed sound beneath your music production experiments.

Complementing this are 50 powerful yet precise sub bass samples and 25 kinetic, glimmering granulated textures, conjuring widescreen sonic images of the mechanical and the mysterious within your music.

The sounds are grouped together into 50 sets of 4 samples each, which nevertheless can be mixed and matched with each other to form dense, enveloping waves of sound for use in soundtrack scoring, Downtempo, Chillwave and Minimal sessions.
Dissolve features
125 drone samples.
50 sub bass drone samples.
25 granular texture samples.
Samples range from 5s – 23s in length.
537MB content, 200 files in total.
The sample pack costs £18 GBP.
Also recently released is Toybox, a collection of found percussion samples featuring the sounds of toys.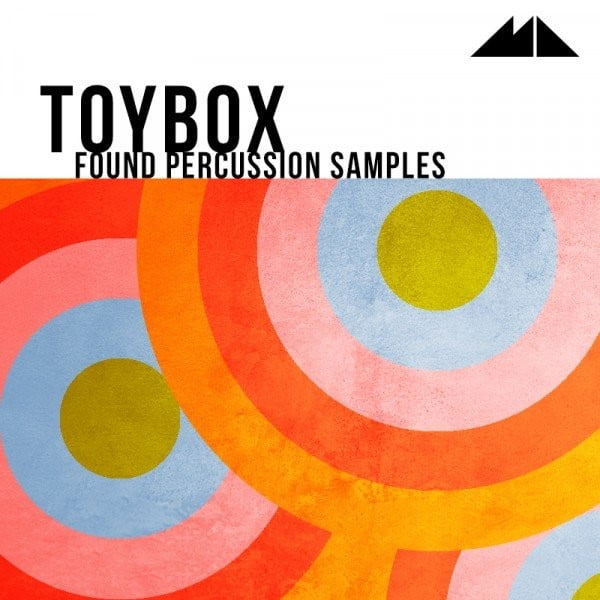 Squeezing 303 full-flavour toy drum samples into one over-stuffed percussive treasure chest, this royalty-free selection of vibrant found sound is as capable of bringing a smile to your face as it is to get your head nodding and feet moving!

This unique and unusual choice of percussive power takes in a dizzying array of toy and miniature instrumental sound sources, from tiny tambourines, plastic shakers and squeezed soft toys, to sleigh bells, wooden rattles, toy drums, bells, building blocks and even toy kitchen utensils.

Every single sample has been meticulously recorded, edited and deftly processed to deliver an unexpectedly versatile set of drum and percussion sounds that will bring precision and revelry to whatever genre you try them in, from House and Techno to Hip Hop, Trap and beyond.
Toybox features
36 toy drum samples.
49 metal toy samples.
60 mixed drum samples (layered with drum machine samples).
62 plastic toy samples.
27 soft toy samples.
26 toy kitchen samples.
43 wooden toy samples.
10 drum kit sampler patches.
5 channel strip settings (drum processing).
The Toybox is available for £16 GBP.
Back to more ambient content, the Relic sample pack aims to take you into a boundless dreamworld of sonic potency and potential.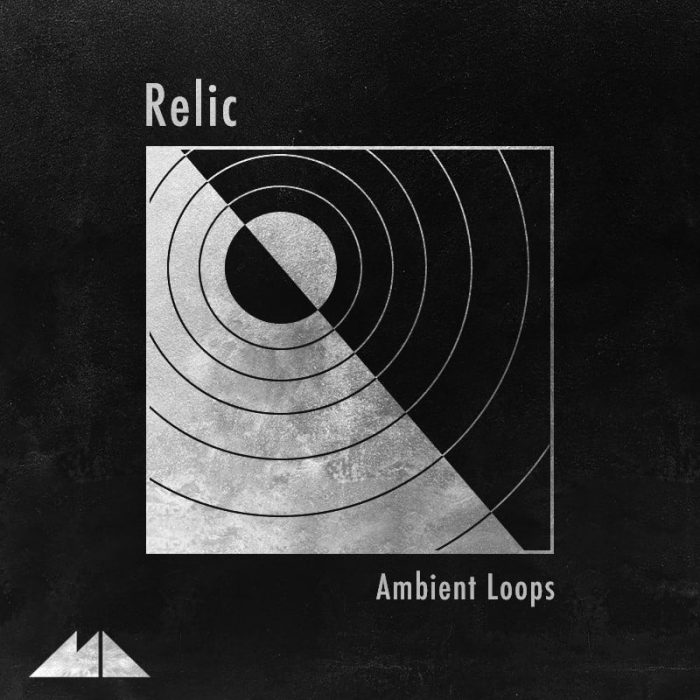 This 591MB collection of otherworldly, royalty-free music loops, drum samples and MIDI is steeped in warmth and mystery, delivering thick clouds of tone, texture and rhythm for you to work into your next Ambient or Downtempo jewel.

Taking layers of lush, analog synths, meticulous, granular drones, fragmented field recordings and deep, bellowing bass, and marrying them with oceanic drum rhythms, this expansive library of 360 audio files conjures rich, cinematic scenes splashed with touches of drama and intensity.
Relic features
18 bass loops.
45 drum loops (kicks, top drums & full beats).
14 synth chord loops.
29 synth leads, riffs & pad loops.
27 texture loops.
13 kick drum samples.
10 snare samples.
19 hi hat samples (open & closed).
28 percussion samples.
74 midi loops (key & tempo-labelled).
83 synth tail samples.
360 files in total, 591mb content.
Relic is £18 GBP.
More information: ModeAudio