ModeAudio has released its new sample pack Astrodynamics Cinematic Drones & Textures, a collection of royalty-free drones, basses and rhythms.
Close your eyes; from the darkness sounds begin to emerge, cautiously and hesitant at first, before gradually unfurling into a rich, cosmic tapestry of light and dust, spiralling out all around you as you drift between planets and stars – introducing our latest release, Astrodynamics – Cinematic Drones & Textures!

From the shimmering warmth of evolving synth drones and pad chords, deep, bellowing bass samples and rasping layers of noise and scattering SFX atmospherics, to the cascading momentum and energy of pulsing percussive and rhythmic loops, this is an Ambient sound design feast of cavernous breadth and depth.
Astrodynamics features
32 Atmosphere & Drones Samples.
36 Bass Samples, Loops & Drones.
28 Rhythmic Loops & Percussion.
39 Texture Samples.
27 SFX Samples (Risers, Impacts & Noise).
162 Ambient Samples & Loops.
Samples range from 8s – 1m20s in length.
1.1GB (unzipped).
The sample pack costs £18 GBP.
Also released recently is String Texture Loops, a new Mini Pack series collection featuring 60 string texture loops.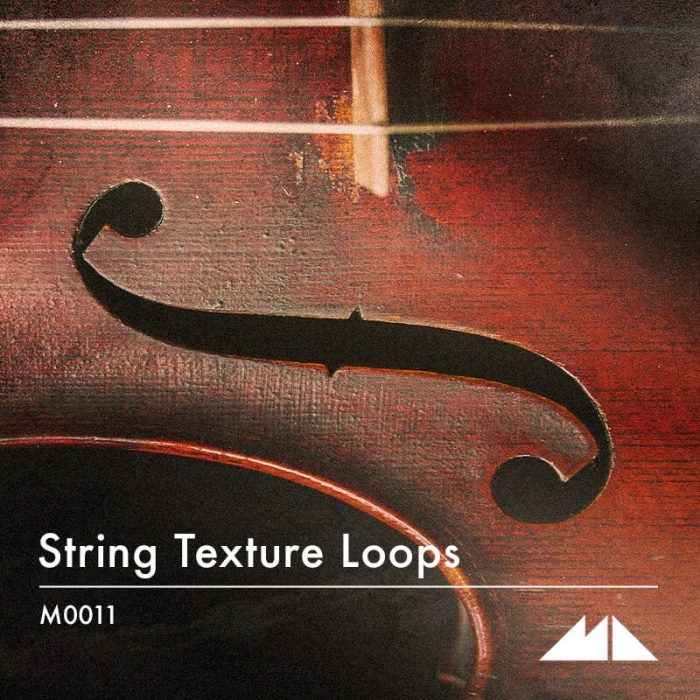 Luminous rays of soft sunlight beam down from between the clouds, bathing the landscape around you in a dazzling array of rich, delicate colour – welcome to the incandescent sound of our latest Mini Pack, String Texture Loops!

From the smoky and shimmering to the soaring and saturated, this glimmering collection of 60 royalty-free orchestral loops is packed with the unmistakable depth and subtlty of the classical string section, pouring waves of harmony and uplifting tonality over your productions in an instant.

Using our own bespoke processing magic, we've transformed the humble violin, viola and cello into thickly layered tapestries of sonic satisfaction, deep textures to wrap your music in and around and get happily lost within.
The sample pack is available for download for £6 GBP.
More information: ModeAudio