Moog Music has announced the return of the Minimoog Model D, a monophonic analog synthesizer.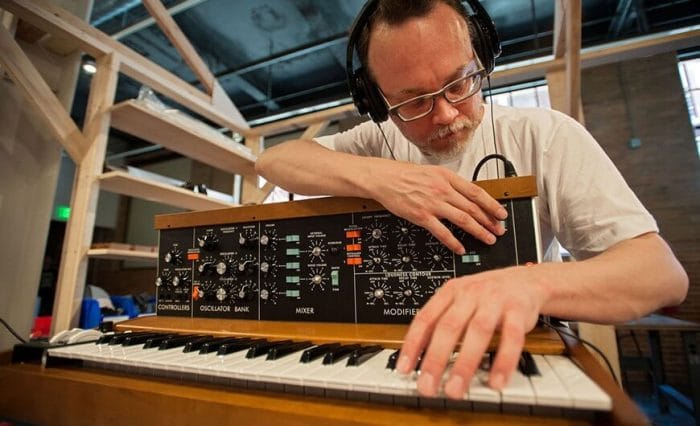 After more than 30 years, the Minimoog Model D returns with a pilot-production run at Moogfest 2016 in Durham, NC. Handcrafted in the Moog Pop-Up Factory, the pilot-production units built during the festival will only be available for purchase on-site in the Moog Store by Guitar Center.

The Moog Pop-Up factory is open Thursday through Sunday from 10am-6pm at 312 Blackwell St. Power Plant Gallery – Durham, NC 27701.
More information: Moog Music / Moogfest