Samples From Mars has released MPC60 From Mars, a sample pack featuring a collection of sounds samples with the sampler that has shaped the sound of classic 90s hip hop, R&B and house music with its unmistakeable grit, warmth and punch, the Akai MPC60.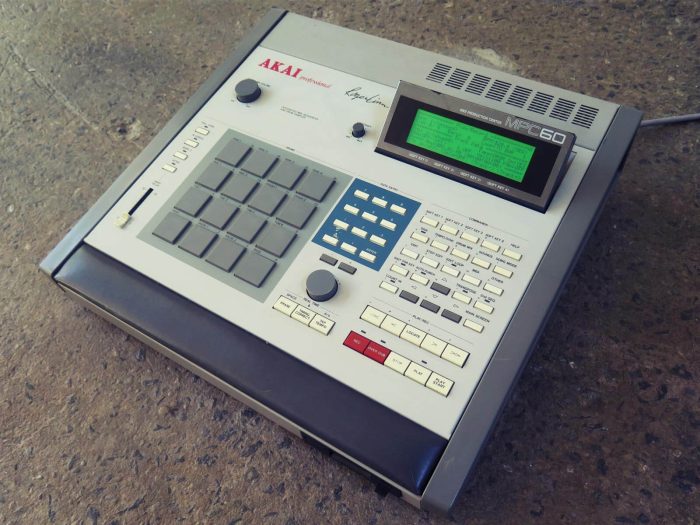 Naturally, drum machines were the first things to get sampled into this thing – and we gravitated towards classic and oddball sounds. A lot of MPC60 libraries run pre-made samples into the 60 – but there is something really special about going *directly out* of an 808, 909, CR78, 606 and 707, straight into it. We also hooked up the SH101, Arp2600, and even SP-1200 for some hot sampler on sampler action.

To get a dustier vibe, we went record digging, grabbing everything from old school funk breaks, bonus beats and boogie 12″s to (pre-software) early 2000s minimal techno records. Our intention was to create our own drum machine samples by hardening them through the 60. Recording directly from a super clean phono stage (Ortofon 2M Red into a Musical Surroundings Phonomena) worked perfectly with the 60's gritty converters and we ended up with a collection of spicy and complex drum samples.

Finally, since the groove of the MPC is just as unbeatable as the sound, we captured every quantization setting from 50% – 75% as midi grooves for you to use in your own productions.
MPC60 From Mars features
2,800 24bit WAV MPC60 Samples.
Bass Drum, Snare, Rim, Clap, HH, Cabasa, Percussion, Tom, & Cymbal Hits.
Samples include: Modded 606, 707, 808, 909, CR78, Rhythm 700, SP1200, SH101, Arp 2600, Vinyl & More.
(20) pre-made 16 Hit Kits for fast loading.
26 MPC Groove Midi Files.
Ableton includes 1 master drum rack containing all samples, with sample select and hardware pitch macros, 3 drum racks containing pre-made kits.
Kontakt, Logic & Reason include: 18 individual hit instruments + 5 pre-made kit instruments.
Maschine & Battery include: 20 pre-made kits.
208 MB unzipped per format.
MPC60 From Mars costs $39 USD. An introductory discount is available until April 18th.
More information: Samples From Mars / MPC60 From Mars