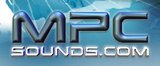 MPCsounds.com has released Urban Guitar Bites 2, a sample library for the Akai MPC.
Features
960+ sounds, 30 separate guitar kits where each kit boasts guitar bites performed at both 92 BPM and 102 BPM tempos.
All 30 guitar kit PGM files auto-load 32 guitar bite sounds across MPC banks A-D.
Covers a myriad of guitar styles such as the Neptunes, Kanye West, Swizz Beats, Dr. Dre, Timbaland, DJ Premier, Bomb Squad, and more.
Volume 2 of the Urban Guitar Bites sample library for the Akai MPC500/1000/2000/2500/3000/4000 comes in all MPC formats PGM/SND/WAV and is offered on MPC Zip Disk, MPC CD-ROM, or as a MPC Download that transfers onto MPC floppy disks, compact flash, zip disks, and more.
Urban Guitar Bites 2 is available starting at $39.95 USD.
Visit MPCsounds.com for more information and audio examples.