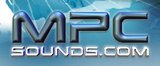 MPCsounds.com has released Urban Guitar Bites Samples for Akai MPC.
Urban Guitar Bites has over 960 sounds, comes in all MPC formats PGM/SND/WAV, and is offered on MPC Zip Disk, MPC CD-ROM, or as a MPC Download that transfers onto MPC floppy disks, compact flash, zip disks, and more.
Urban Guitar Bites features
Performed nylon guitar riffs and sample bites, musically "raw" and "organic"
Extensive programming of 240 guitar bite samples from 30 different urban guitar kits resulting in 960 sounds
30 guitar kits, with guitar bites performed at both 87 BPM and 97 BPM tempos, indicated in all SND/WAV file names for each kit
PGM files auto-load 32 guitar bite sounds across MPC banks A-D covering a myriad of guitar styles such as the Neptunes, Kanye West, Swizz Beats, Dr. Dre, Timbaland, DJ Premier, Bomb Squad, plus MPCsounds' own signature styles
The download costs $29.95 USD, and the ZIP disk and CD-Rom versions cost $39.95 each.
Visit MPCsounds.com for more information and audio examples.