Readers of Jon Hicks' blog are submitting cover art for the download version of Radiohead's recently released In Rainbows.
Jon writes:
It's out, and I'm listening right now. It's even better than I hoped it would be, but it's bare bones at the moment. No cover art – well that just won't do for this coverflow user.
Good idea! I've already spotted a few very nice submissions.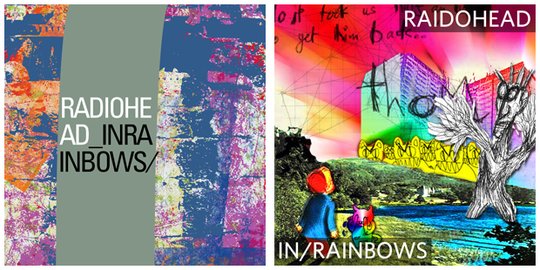 So head on over to this post and see if there's some cover art you'd like for your digital copy of In Rainbows.