n-Track Software has released updates for the mobile versions of n-Track Studio for Android and iOS.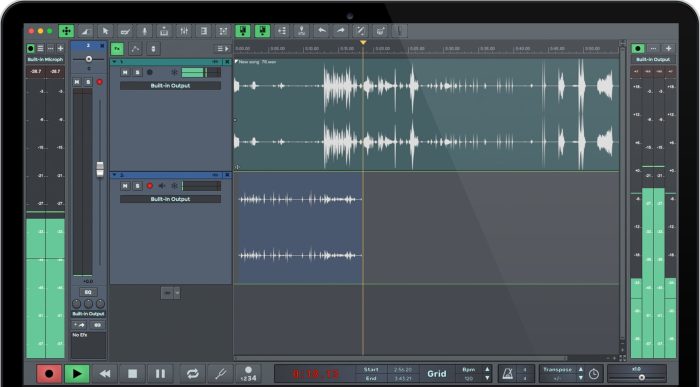 The n-Track Studio mobile apps turn your device into a full-fledged music recording studio.

Record audio or MIDI, add effects, edit your recordings and share your tracks with others. Export your project in .sng multitrack format and transfer it to your desktop environment for detailed editing.
Changes in n-Track Studio 8.1.0 for Android
New loop and trim widgets allow to loop a portion of an audio part.
New widget to edit individual audio samples (at very high zoom levels).
Track left bar now shows mute and solo buttons when shrunk.
Fixed glitches zooming on the timeline.
Changes in n-Track Studio 1.2 for iOS
New instrument browser to select the external and internal instruments.
Improved the n-Track instruments library.
New add-on manager to download more instruments for free.
New screen controller for n-Track drums with classic and electronic layout.
New looping part mode allows looping a trimmed part.
Improved GUI for AU instruments.
New timeline edit menu (iPhone).
New auto-expand track option.
Widget improvements.
Audiobus 3 support.
Minor other improvements and bug fixes.
The n-Track Studio app is available as a free download from the iTunes App Store and Google Play, with various in-app purchases for additional features.
More information: n-Track Software