Native Instruments has announced Basement Era, new Maschine expansion pack that captures the jazzy, soulful sound of classic 90s East Coast hip hop and boom bap.
Basement Era was created in collaboration with Raw Cutz, the creator of the successful Prospect Haze Maschine expansion.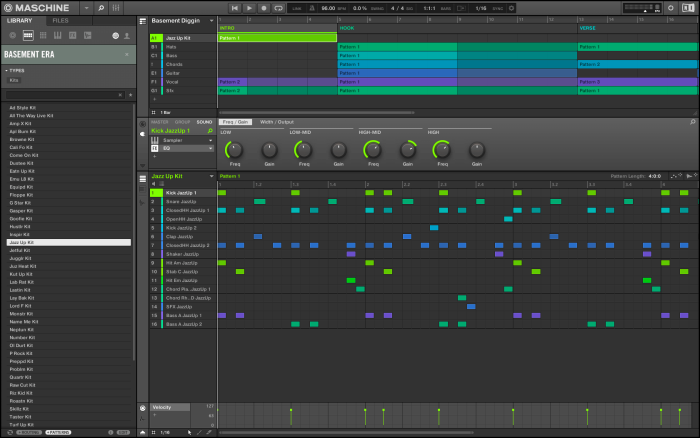 Crackling with punchy, vinyl-inspired drums, sliced jazz interludes, lo-fi vintage chords, and booming bass, BASEMENT ERA is a crate digger's dream.

In the late 80s and early 90s, boom bap was king. On the East Coast, hip hop producers and artists like Pete Rock, Grand Puba, and Gang Starr's DJ Premier dropped beats dripping with jazz and soul. These crate diggers scoured shops and mined records for soulful hooks, jazzy breaks, and funky grooves to scratch, sample, and blend. And though the Golden Age eventually came to an end, hip hop instrumentalist Madlib ushered in a renaissance of this jazzy, sample-driven sound in the late 90s and early 2000s.

Bass guitar and ensemble one-shots mingle with jazzy flute and horn hooks, funky guitar licks, and vintage keyboard chord stabs, all organized by key. Crisp snares and FX are perfect for crafting gritty, head-nodding beats, while drum decays can be easily trimmed to fit any track. As a final touch, dusty, crackling vinyl sounds add texture, warmth, and authenticity. The result is a collection of kits packed with layered, melodic samples for producers and fans of the 90s sample-based hip hop sound.
Basement Era for Maschine 2 software is available for $49 USD/49 EUR/£44 GBP. A compact version is also available as an iMaschine 2 expansion for $0.99 USD/0.99 EUR/£0.79 GBP.
More information: Native Instruments / Basement Era