NatLife Sounds has announced the release of True Trance Sounds Vol. 11 for Hive 2, a collection of 64 sounds for the new Hive 2 software synthesizer by u-he.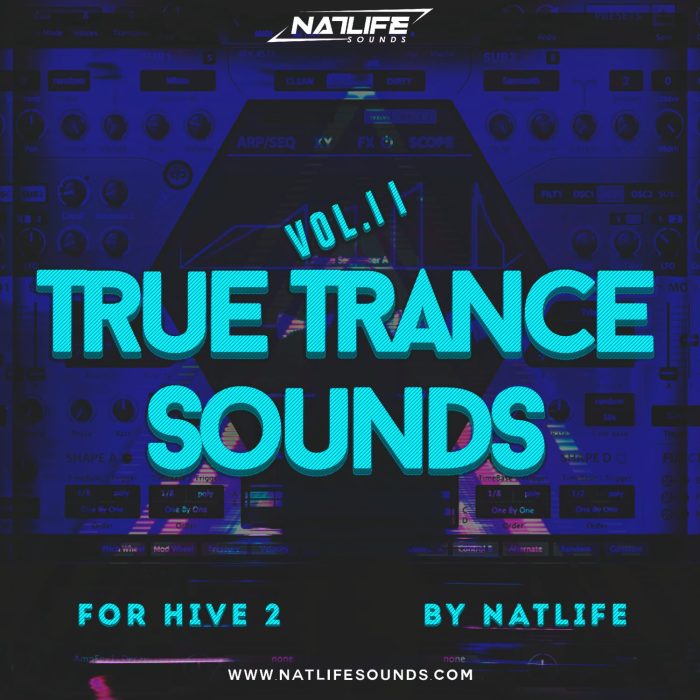 NatLife Sounds back to the most tranceíng synthesizer of our times – Hive 2. With new features of the second version, we produced more unique and interesting sounds in this pack.

Pack contains 64 sounds including everything that you need for production. Making this bank, we wanted to cover not only Trance, but also the whole spectrum of electronic music, so having obtained this bank, these sounds would be useful to you no matter what style of music you are working in.
The sound pack includes:
5 Acid Sounds.
14 Bass Sounds.
7 Drum Sounds (one multi-kick sound).
3 FXs.
15 Leads.
5 Pads.
11 Pluck Sounds.
1 SQ.
3 Synth Sounds.
The soundset is available for £15 GBP. Other Hive 2 soundsets are currently on sale at a 30% discount.
More information: NatLife Sounds