8Dio Productions has launched the New Propanium (aka Milltone), a multi-sampled tonal metallic drum that has been redesigned from the ground up.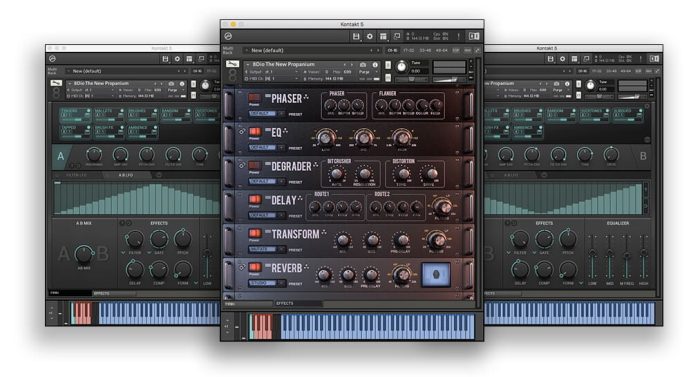 The update to Propanium comes with new features including new effects, the ability to articulation stack, a redesigned GUI and A/B effects mixing as well as newly added pitch envelope.
The New Propanium is a highly emotive, metal-based, tongue drum. This tonal based metal drum has certain similarities to the Hang Drum, but has less of that steel drum sound. We recorded the Propanium in several different ways using different percussive techniques, including Finger, Brushes, and Mallets. A single articulation like finger contains 10 velocity layers and 8 round robin pr. layers, so we sampled this unique instrument with incredible detail.

The end result is a gorgeous, emotional percussion instrument that oozes of personality. The fact the drum is tonal and perfectly tuned – means you can use it for so many different purposes. Whether it is stand-alone or as a textural supplement to your other instruments.
New Propanium features
Deep sampled Propanium (aka Milltone).
2,000+ emotional and exquisite samples.
Multi-sampled tonal patches.
Articulation include finger, mallet, brush and brush fx, ambiences and overtones..
Multiple velocity layers & up to 10 round robin repetitions.
New front-faced fx & chaos fx engine.
The New Propanium for Kontakt 5.7 or later (full version) is on sale for $38 USD until February 27th (regular $58 USD).
More information: 8Dio Productions