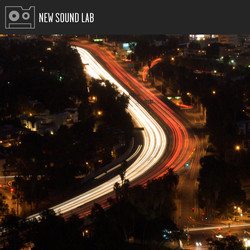 New Sound Lab has launched L.A. Freeways, a new sound fx sample library.
Los Angeles is well-known for having some of the largest and most traveled freeways in the United States. This library captures the traffic ambience on the massive freeways that run through the Greater L.A. area including: US-101 (Hollywood Freeway), I-405 (San Diego Freeway), I-5 (Golden State Freeway), I-10 (Santa Monica Freeway), I-110 (Harbor Freeway), SR-134 (Ventura Freeway), and SR-2 (Glendale Freeway).

Multiple perspectives were recorded, from close vehicle pass bys to distant traffic ambience captured from city parks, surrounding hillsides, tunnels and underpasses. Traffic types range from fast pass bys, to slow and congested traffic.

Sounds were captured with a Sanken CSS-5 Stereo Shotgun mic in both stereo mode (115 degree pickup area) and stereo wide mode (140 degree pickup area). The shotgun microphone was mounted in a full Rycote windshield kit and connected to a Sound Devices 702 recording at 192khz.
The sound library costs $40 USD.
More information: New Sound Lab / L.A. Freeways