Nightmaker Studios has released a public beta of Educational Synth, a free virtual synthesizer instrument by Cosmic Boy.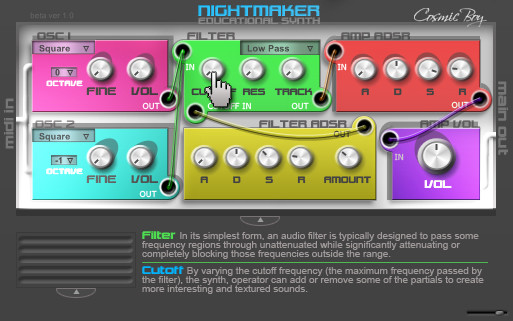 Introducing our new free synthesizer, a fun synth with clean sounds featuring descriptions on every component to help learn and understand most basic features and signal flow in a typical synthesizer.

Still in beta but feel free to download, wire it up, test and experiment!!
Educational Synth is available to download as a free VST plugin and standalone application for Windows.
Visit Nightmaker Studios for more information.