Nine Volt Audio has announced a "Free Loop Library to Everyone" giveaway, in which you get the chance to decide which sound library will be offered at cost.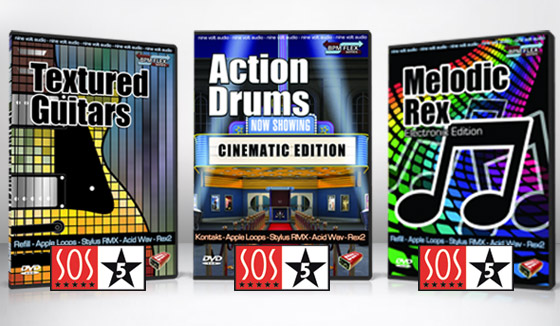 Between now and Sunday, February 17, Nine Volt Audio are taking votes as to which 5-Star awarded loop library will be given away for free.

The titles up for vote are: Action Drums: Cinematic Edition, Textured Guitars and Melodic Rex. Each title normally sells for $99.99

Everyone that casts a vote by entering an email address at www.NineVoltAudio.com will get a download copy of the winning library.
More information: Nine Volt Audio