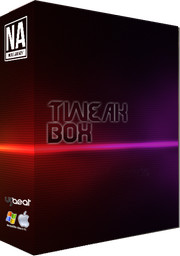 Noise Agency has released Tweak Box, a free sample pack.
This sample pack is a series of versatile, atmospheric sample packs by the experienced sound designers of the Noise Agency.

In this unique pack you'll find over 50 24bit modulation variations, and over 100 tweaked one-shot hits samples. The Tweak Box sample pack is a wonderfully weird collection of sound samples which would be great for producers of IDM, Glitch, Experimental, and Minimal styles of music.

This varied package is fresh, massively inspiring, and equally great for creating ear-catching drops or layering with more traditional beats. All sounds leave enough space for your own creative ideas to flourish. In fact, your eagerness to experiment might be well-encouraged.
The sample pack is a free download at the Noise Agency website.