Noisy Life has announced the release of SynthetiX Vintage Space & World, two soundsets by Jean Louis Knapper for the XILS 4 virtual modular synthesizer instrument.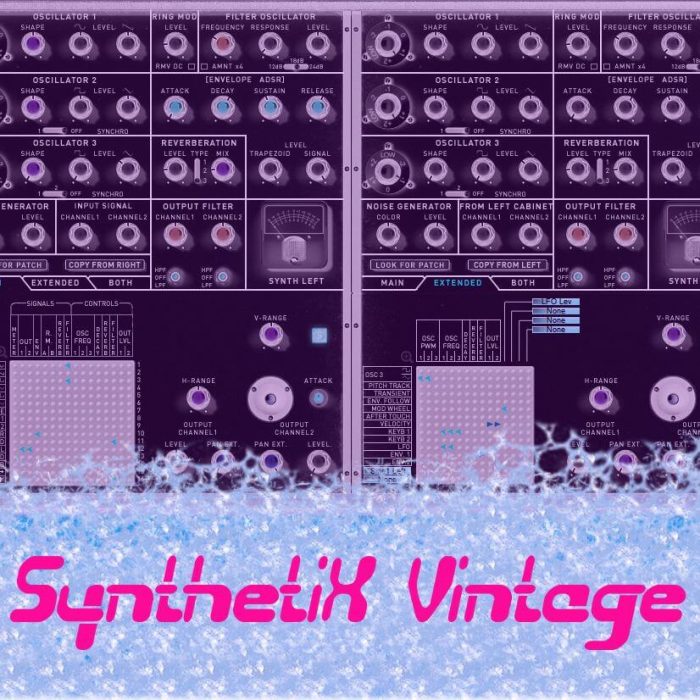 Normally, designing sounds for synthesizers is not my trade. However I have been doing it for 30 years for my own productions, yet without ever publishing a commercial soundset. Once I started programming the XILS-4 VST, searching for the classic sounds that I craved, I got totally carried away, ending up with a few hundred quality presets! :)) I figured it would be a sin not to make these available to others. So here is my first commercial soundpack!

Take a listen to the demos, and get the sounds you may have a use for. There are presently 2 banks of synth presets: SynthetiX Vintage Space (FX, Pads and "Space" oriented) and SynthetiX Vintage World (Bass, Synth and Percussion oriented). Then there is also a bonus bank (the same set added to both banks) SynthetiX Vintage Colors, which consists of only audio FX presets, to be used for when using XILS-4 as a FX insert (for its creamy filter, ring modulator, or vintage sounding chorus, phaser and/or delay).
SynthetiX Vintage Space & World features
SynthetiX Vintage Space: 165 presets (144 synth presets, 21 audio fx presets). Includes 7 Bell, 6 Brass, 64 Special FX, 29 Ambient/Atmos FX, 10 Mallets, 13 Pad, 9 Pluck, 2 Strings, 4 Woodwind.
SynthetiX Vintage World: 163 presets (142 synth presets, 21 audio fx presets). Includes 28 Bass, 10 Keys, 1 Organ, 11 Lead, 29 Drums, 11 Percussion, 5 Chord, 13 Synth Short, 33 Synth Long, 1 Vocal.
Classic vintage sounds and essential toolkit sounds.
All presets programmed with velocity sensitivity.
All presets programmed with vertical & horizontal stick, and modulation wheel.
All presets with gain adjusted for easy and safe browsing.
The SynthetiX Vintage Space and World sound packs are available for 20 EUR each, or bundled for 30 EUR.
More information: Noisy Life