Novaflash has released a beta of Axons, a freeware Analog Bass Synth VST instrument for Windows PC.
Since Eric didn't really post any detailed info on Axons I won't list everything you can figure out yourself from the screenshot below.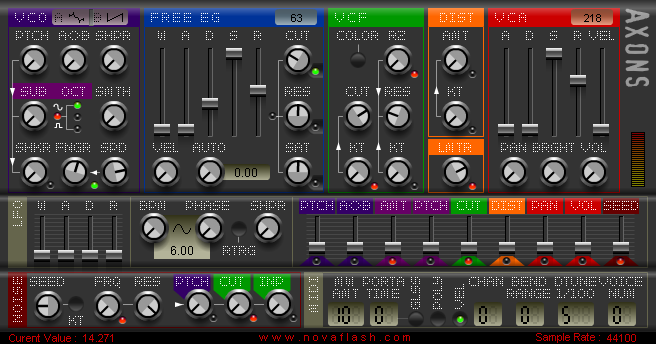 Visit Novaflash for more information and a link to download the latest version of Axons.