Novation has launched Circuit Components, a suite of free tools to expand Circuit giving you all you need to design, create and customize your own unique instrument.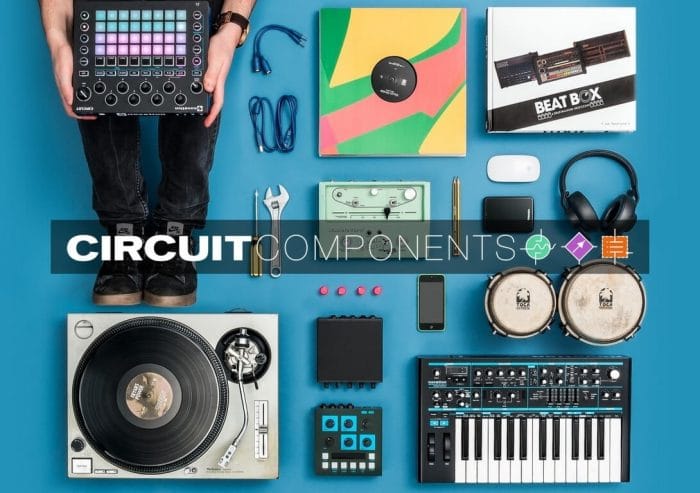 Circuit is designed to inspire. Two Novation polysynths and a four-part drum machine, combined with an intuitive grid-based sequencer in a standalone box that will have you making electronic music in minutes.

Hit some pads, tweak the knobs and your track will start to emerge, all locked in time and key. Play around with effects, patterns and sounds in real time, to produce your track, brimming with fat grooves and beats.
Circuit Components features
Sample import – Simply drag and drop samples onto Circuit and create your own pallet of sounds to sculpt, shape, sequence and perform.
Editor – Design complex patches from the comfort of your computer, then unplug for the ultimate standalone workflow.
Librarian – Back up your Circuit to the cloud for the ultimate peace of mind and recall sessions in seconds from anywhere.
Circuit Components requires Circuit firmware version 1.2.
To use these Circuit Components, you'll need the latest firmware: Circuit v1.2 unlocks compatibility, along with the usual bug fixes, new features; some user requests, and a few of our own ideas.
Changes Circuit firmware v1.2
Play with Other Controllers – Record MIDI notes from external instruments plugged into Circuit: either chromatically, or tuned depending on your choice of key and scale. Manipulate Circuit's macro controls from an external MIDI controller and record as automation. You can even use your iPad.
Play with Ableton – Automatically sync Circuit up with Live and easily record MIDI from your session – in tempo, in time, in key – with just a few clicks. You can even record your MIDI tracks from Ableton in one key and change it later in two button presses onboard Circuit.
Momentary Record – Hold record, punch in and overdub notes or macros without losing your flow – or accidentally breaking your existing work.
Step Edit – Even easier step-by-step automation: have a different pitch on your drums for each hit. Add FX to one note in a sequence. With the potential for a different sound on every step for every track, you don't need to do the maths to know that adds up to unimaginable potential – for deliberate creativity or happy accidents.
External Preset Select – Remotely switch the sound of either of Circuit's two synths on the fly using MIDI program change messages. Remotely switch the sound of any of Circuit's four drums on the fly using MIDI CC messages. From any MIDI source.
Circuit Components and the v1.2 firmware are now available to Circuit users.
More information: Novation / Circuit Components