Plugin Boutique is offering a 50% discount on Visualizer by Nugen Audio, a comprehensive audio analysis plugin.
Visualizer gives you Indispensable Audio Analysis for Quality Audio Production, with a Standardised Reference Set of Professional Tools that let you Work Faster, Avoid Mistakes, Repeat Past Success and Leverage the Success of Others. Powerful, flexible Audio Analysis, giving you immediate access to precisely the information you need, when you need it, through a unique, intelligent window system.

Visualizer's unique intelligent window facility lets you select multiple view combinations, automatically resizing and aligning windows to maximise legibility and cross referencing information across screens. No need to switch between plugins to get the combination of views you want. User configurable presets let you switch instantly between setups and interface sizes to build the workflow that suits you.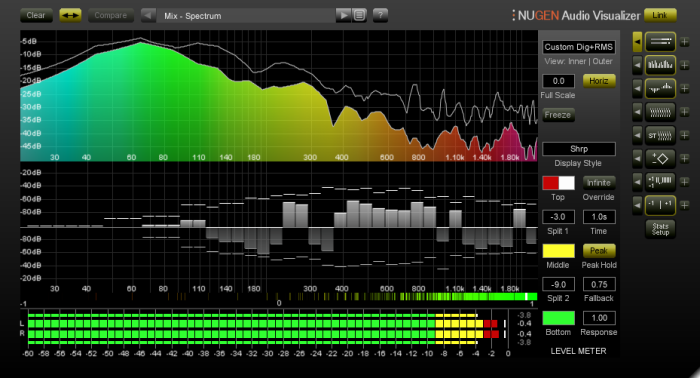 The plugin is useful for:
Mic-ing up and setting levels.
Detailed analysis of the stereo field.
Checking for phase cancellation.
Identifying fundamental frequencies.
Zoning in on problem frequencies.
Examining phase relationships.
Analysing dynamics.
Visualizer is on sale for $99 USD until November 30th, 2020.
More information: Nugen Audio