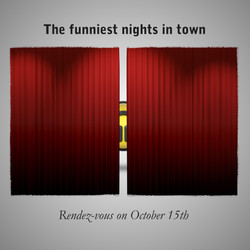 Ohm Force has announced that it will release Ohm Studio, the real-time collaborative digital audio workstation currently in public beta, on October 15th, 2013.
It is always an arbitrary decision when a beta turns into a release. While some decisive updates (like a much asked for offline mode) are on their way to Ohm Studio, Ohm Force has observed that its DAW is undoubtedly able to deliver its promise: collaborative musical joy. With 30K users, 80K projects, and 58 collaborative events made during beta testing, there is no more time to postpone the inevitable: taking the big leap and telling the world "here is Ohm Studio".

The release will happen on October 15th, along with substantial updates to www.ohmstudio.com and the Ohm Studio app. There will also be a full product presentation including pricing, current and future features as well as special collab events. Expect to see a giant sheep eating a castle too.

Of course, there will be no project or account reset. Preorder buyers will be able to go on as usual. Others (or newcomers) while keeping their accounts with associated projects will become free subscribers. They will have a limit of 10 projects and won't be able to export lossless audio. If they have more than that at the time of release, all projects will be locked until they subscribe or leave enough projects. Note that leaving a project doesn't imply cancelling your copyrights on the track, only your access to it. Alternatively they will be able to do local backups when offline mode is implemented.

Finally, note that this is the last chance to purchase a lifetime subscription. The lifetime subscription will end along with beta on October 15th. At 224€ (~$250 outside of eurozone) this offer includes the largest Ohm Studio content pack along with permanent subscription to the Ohm cloud (more details here).
More information: Ohm Studio