Orange Tree Samples has announced its Summer 2018 Group Buy, an opportunity to get up to 60% off all its Kontakt instruments libraries.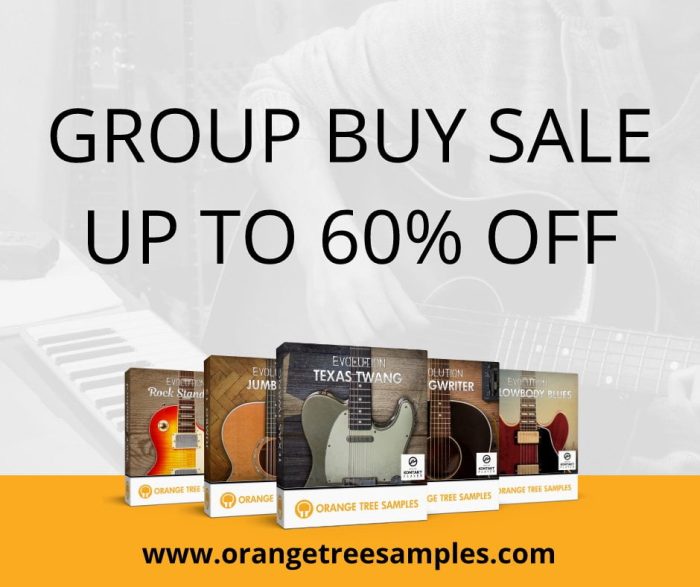 In the group buy, the more people that join the sale, the greater the discount becomes, up to 60% OFF at the highest discount tier. Starting today, all you have to do is add a library to your group buy order. You can modify your order at any time during the group buy.

The sale applies to all our sample libraries, including bundles and bundle upgrades. In fact, if you've saved up any of those tasty Orange Slices points, they can be combined with the group buy discount for even greater savings.
The group buy ends July 12th, 8 AM PDT, after which you have until August 1st to complete your purchase.
During the sale, Orange Tree Samples will also have contests and giveaways, and a special freebie will get unlocked once the 1,000 participants tier is reached.
More information: Orange Tree Samples