Reverb.com has launched the official Billy Corgan Shop, offering a chance to purchase gear that the frontman of Smashing Pumpinks used on recordings and tours.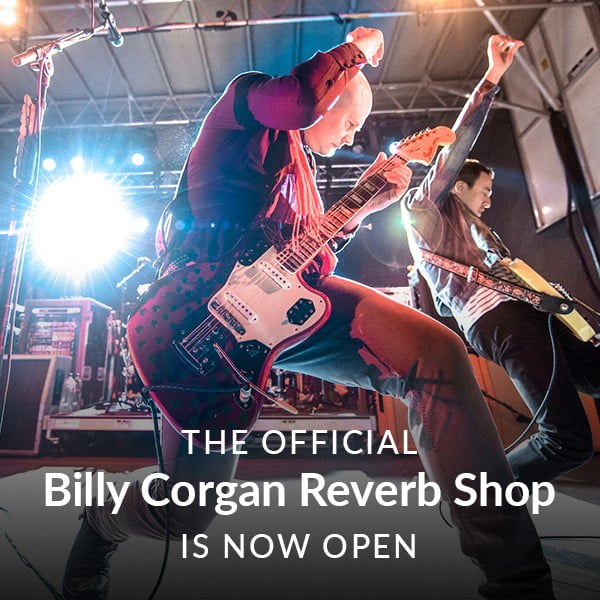 Welcome to the official Billy Corgan Reverb Shop.

Over 100 pieces of gear that Billy Corgan used to craft sounds for recordings and tours — the pre–amps, heads, combos, guitars, basses, and more — are now available for sale.

You'll find everything from a drum machine used on pre-Pumpkins demos, the Siamese Dream and Mellon Collie amp rigs, prototype signature Fender Strats and other collector-grade vintage guitars, and so much more from Machina to Zwan.
More information: Reverb.com / Billy Corgan Shop