Paper Stone Instruments has announced the release of Bounce, a free instrument library for Native Instruments Kontakt.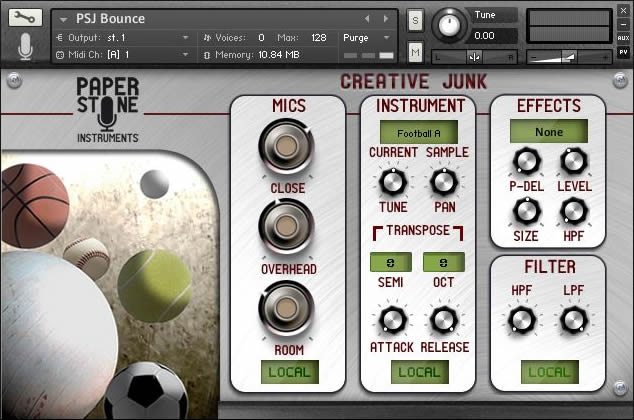 'Bounce' is one of the most unique elements of 'Creative Junk' our organic percussion suite, created from everyday objects that were carefully selected for their tone and character.

Exercise balls, basket balls, table tennis balls, footballs and others were recorded using 3 mic positions in our Cinematic live room.

The fun begins by switching 'Global' to 'Local', which allows each note to be sculpted individually, meaning each bounce can have it's own mic position/level, pitch, pan and filter setting.

If you enjoy this freebie, please check out the full 'Creative Junk' collection where you will find a goldmine of unique hits, quirky transients and inspirational tones sub divided into the following nkis: Gamelan, Kit, Industrial, Jugs, Bottles, Transients, Foley.
Bounce is available to download from Sampleism.
More information: Paper Stone Instruments