Particular has released Spectrality – Spatial AIR Impulses, a collection of recordings of glittering chambers, airy halls and resonating spaces – ranging from the tiniest of closets to the truly cavernous and interstellar.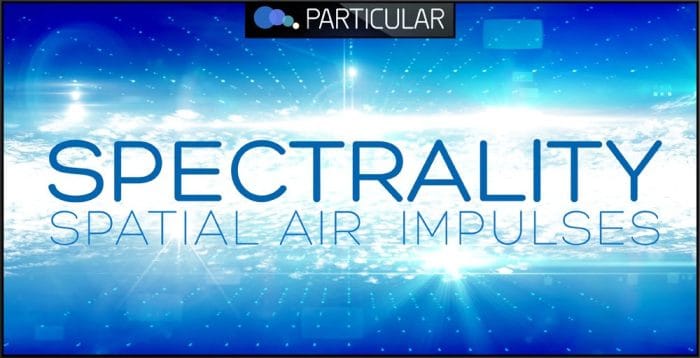 Created in the same way as the previous instalments – by playing very short sounds through a diverse range of hardware effects – we now focused much more on broadband noises and airy postprocessing, to get that extra depth and clarity into the impulses. More specifically we kept on swapping a set of Pultec clone tube filters, a Clariphonic parallell filter and a set of Rupert Neve Portico 542:s tape saturators to get every impulse into it's sweetspot before recording it.

Bear in mind that your convolution plugin through this process becomes a combination of reverb, high end equaliser and resonator – creating all kinds of weird and beautiful acoustic spaces for your sounds to shimmer through. Also, some impulses have a stronger inherent tone in the broadband noise, so watch your speakers – total alignment in pitch might cause recursive feedback.
The sample pack is available from Loopmasters for £19.95 GBP.
More information: Particular