One
This page contains patches and sound banks for One by FabFilter.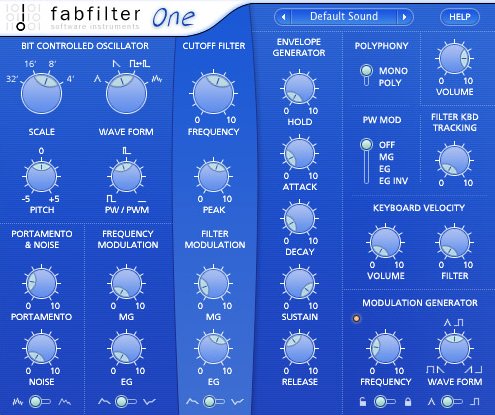 FabFilter One is a simple synthesizer plug-in with just one oscillator, but with perfectly fine-tuned controls and the best possible sound and filter quality.
Download patches/sound banks
Find more patches by sound designers and synths / plugins or check the latest additions.