This page contains patches and sound banks for Repro-1, a synthesizer instrument by u-he.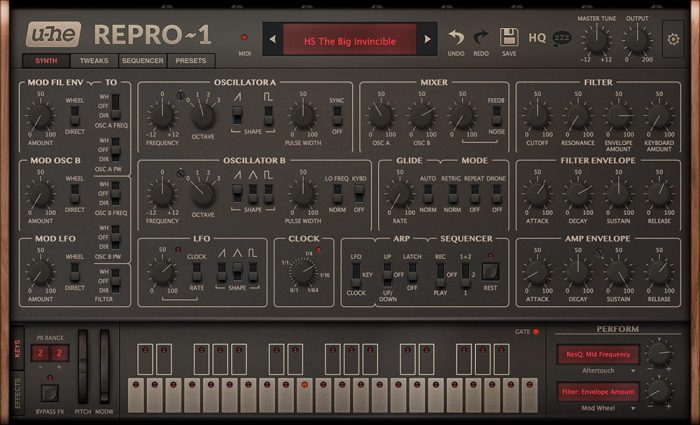 Repro-1 dives into the past for analogue inspiration, reverently modelling a classic synth. Every detail of the original was captured using component-level modelling technology to create the most authentic model possible. All the subtle characteristics and quirks found in the original are present in Repro-1.

Repro-1 is a fierce synth: hard working, raw sounding and immensely playable.
Download patches/sound banks
Find more patches by sound designers and synths / plugins or check the latest additions.