This page contains patches and sound banks for Spire, a synthesizer instrument by Reveal Sound.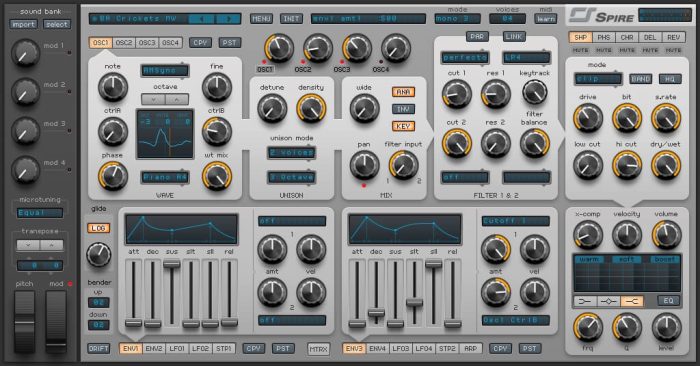 Spire is a software polyphonic synthesizer that combines powerful sound engine modulation and flexible architecture, a graphical interface provides unparalleled usability. Spire is the embodiment of the best opportunities, both software and hardware synthesizers.
Download patches/sound banks
Find more patches by sound designers, plug-ins or check the latest additions.