Triangle II
This page contains patches and sound banks for Triangle II by rgc:audio.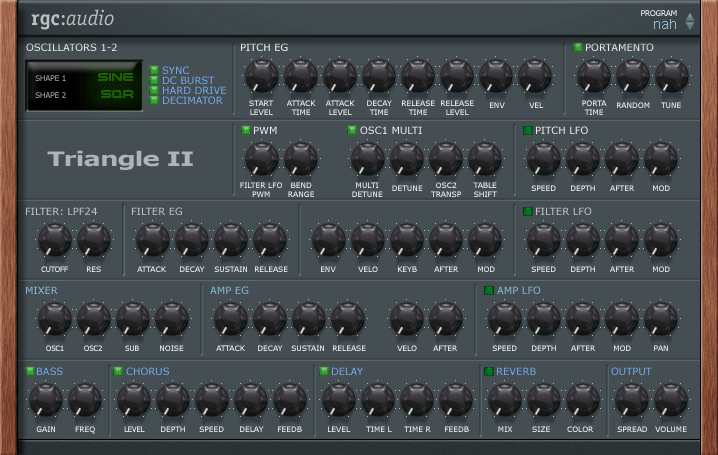 Capable of a broad range of sounds, from warm to aggressive, Triangle II packs the perfect feature set for a mono synthesizer for uncompromised playability.
Download patches/sound banks
Find more patches by sound designers and synths / plugins or check the latest additions.