Zebra
This page contains patches and sound banks for Zebra / Zebra2 by u-he.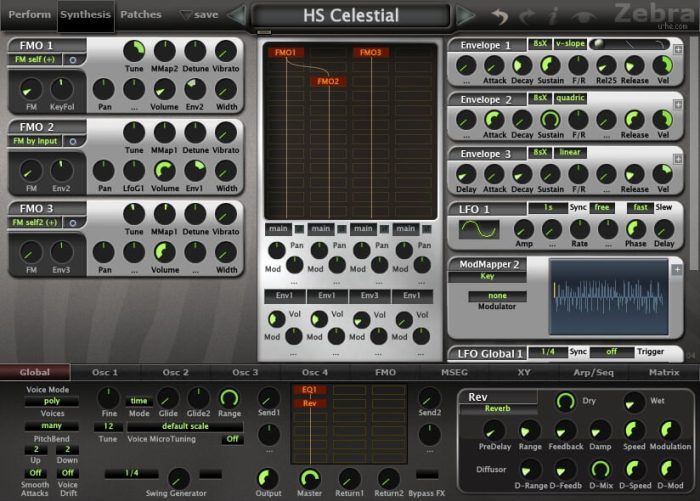 Zebra is a wireless modular synthesizer. It combines numerous synthesis techniques (subtractive, additive, fm, wavetable, etc.) with a powerful modulation engine that even smoothly integrates with the built-in effects section.

Unlike its analog predecessors Zebra has got an adaptive user interface that shows only what you can hear. You don't have to worry about complexity – but it's available when you need it!
Download patches/sound banks
Find more patches by sound designers and synths / plugins or check the latest additions.