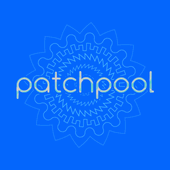 Patchpool has launched a group buy for Alchemistry, a soundset featuring 100 patches with 8 variations each for Camel Audio Alchemy.
To buy into this GB each participant pays a 15 Euro starting price. When the GB is over (or has reached Level 5) the difference to the final price is paid by each participant using the paypal adress which will be provided via Email, then the download links will be distributed.

When Level 2 is reached all participants get access to the 29 locked Alchemy donationware patches on patchpool right away. When Levels 2/3/4/5 are reached each participant can choose the single bonus wav-files and will receive download links right away. Reaching Level 5 means you get 7 wav-files of your choice from the 36 available single wavs on patchpool.
The Alchemistry Group Buy ends April 10th, 2011, 11:59 pm.
More information: Patchpool / Alchemistry