Patchpool has announced the release of a new sound library for the Pigments 2 software synthesizer by Arturia.
Palette contains a broad range of colors for composers and music producers "who seek inspirational sounds beyond the ordinary".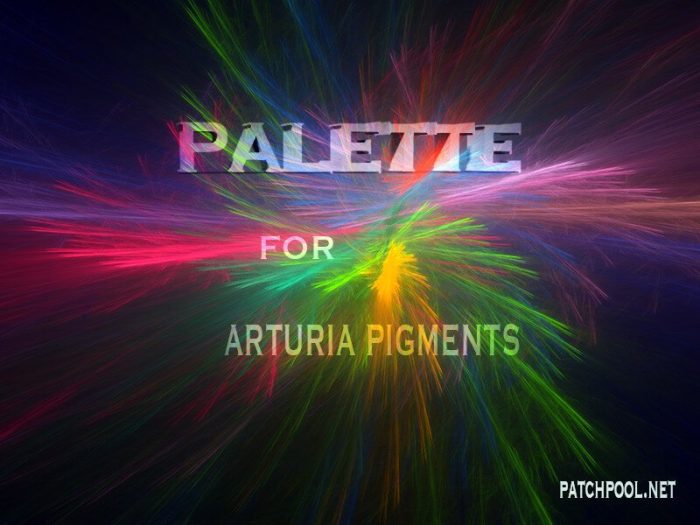 Enrich your music with lush pads and beautiful musical beds, with dark drones and cinematic soundscapes, with acoustic and electronic percussive sounds, expressive bells and mallets, electric and acoustic guitars and other sampled string instruments, polyrhythmic, meditative and punchy sequences, smooth and evocative vocal sounds and some otherworldly sound effects.
Palette features
123 patches including 2 variations.
267 samples (48 kHz/24-bit/stereo) and 44 wavetables.
All patches have the four Macros and the modulation wheel assigned, many patches also use aftertouch.
In many patches tempo-synced modulations of amplitude/filter/pitch can be dialed in, the granular engine was used prominently when incorporating samples.
1.88 GB installed.
The sound library is available for 36.50 EUR.
More information: Patchpool