ROLI has announced that Pharrell Williams is joining the team as Chief Creative Officer.
To commemorate his new role at ROLI, Pharrell also released "Happy by Pharrell", a free studiopack for the NOISE app.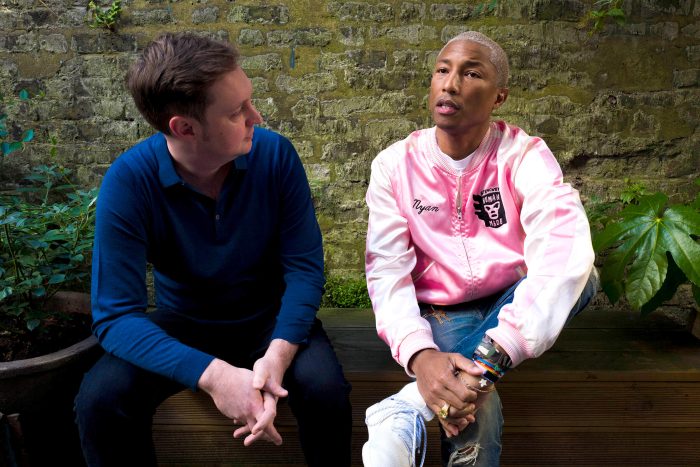 Pharrell Williams, the producer, songwriter and cultural icon, said:
"Music touches all of us, and for a long time I've been passionate about finding ways to share the power of music with more people. When I met Roland and ROLI, I immediately felt we were working towards exactly the same goals, and so I'm super excited that we're kicking off this partnership."
Roland Lamb, founder of ROLI and inventor of its instruments, said:
"Our mission is to empower everyone to create music, and more broadly to empower people as creators. Pharrell is not just an extraordinary musician, he embodies creativity. His ideas will take us in exciting new directions, and we're thrilled to share our first collaboration — the 'Happy by Pharrell' studiopack — today."
As Chief Creative Officer Pharrell will work with Roland to develop revolutionary new musical instruments that are iconic, digitally connected, and accessible to all. Their collaboration will accelerate the arc of innovation that began with the award-winning Seaboard and BLOCKS, which have been called "two of the most compelling music-making devices in recent memory." As part of their long-term partnership, Pharrell will invest and become a co-owner of ROLI.
ROLI and Pharrell celebrate the partnership today by releasing the free Happy by Pharrell studiopack in ROLI's NOISE app.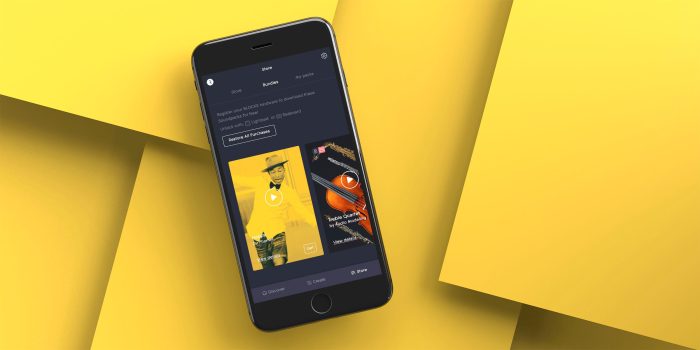 Just by touching the surface of a smartphone or ROLI instrument, fans can play around with the vocals, beats, and basslines that have made "Happy" a global hit. "Happy by Pharrell" is the first in a series of NOISE studiopacks that will let people recreate hit songs — or become inspired to take the elements of that song in a completely different direction.
More information: ROLI