phi-L Audio has introduced Tonestack, a free effect plug-in that emulates the tonestack of a well-known amplifier manufacturer.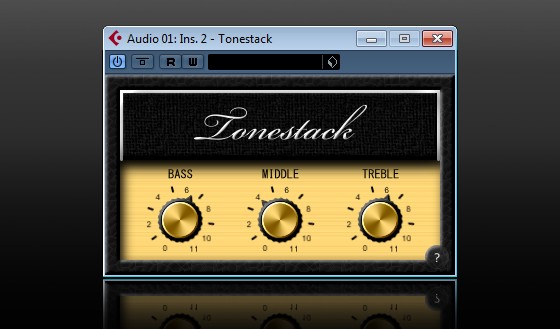 phi-L Audio's Tonestack plug-in emulates a typical tonestack found on Marshall amps.
I've built a small plugin, that emulates a Marshall tonestack.

First, I've derived the transfer function of the tonestack from the circuit. Then, I've calculated the coefficients of the z-transform by bilinear transform.
Tonestack is avaiable to download as a freeware VST effect plugin for Windows.
More information: phi-L Audio / Tonestack