Plogue has announced the release of its new chipsynth MD plugin, a 16-bit four operator FM synthesizer for Windows and Mac.
The plugin brings the sounds of the Sega Mega Drive, featuring a bit accurate OPN2 (YM2612) emulator combined with a SN76489-compatible square wave core (SPSG) and a special emulation of the very crunchy sample playback found in games.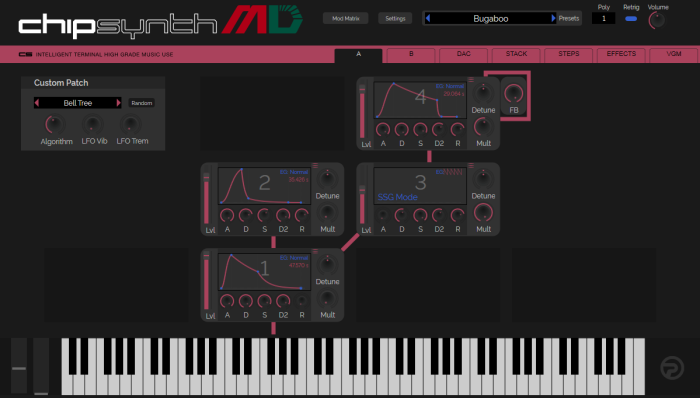 The Mega Drive™ – also known as Genesis™ – is a much beloved console system that brought the bright and sparkly sound of FM to the masses. It resulted in the creation of numerous fast paced and exciting soundtracks, and it still drives the creativity of composers to this day.

As we designed chipsynth MD, we couldn't help ourselves but to jam pack it with features that take it to the next level, with an access to every component of the hardware no matter how obscure, and an intelligent layering system that lets you turn any OPN2 patch into a monstrous ear-splitting 6-layer wall of sound!
chipsynth MD comes in VST/VST3, AU and AAX plugins formats, as well as standalone software for Windows and macOS. It is available for purchase for 45 EUR / $49.95 USD ex. VAT where applicable.
More information: Plogue