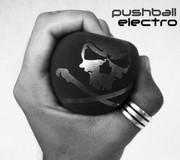 Plughugger has announced the release of Pushball Electro, a collection of 290 presets for DCAM: Synth Squad by FXpansion.
Pushball Electro is a soundset with a focus on bass sounds, sequences and arpeggios. Originally developed for the Synth Squad heavyweight synthcruiser Cypher, the sounds were then developed, redefined, effected and sequenced in Fusor – the nifty Fxpansion container which wraps all of Synth Squad into one explosive package. Although Cypher by itself is a giant of a synthesizer – it really comes to life after being treated in Fusor.

All in all, there are 290 sounds in the Pushball Electro soundset, of which 150 are sequences and arpeggios.
Pushball Electro is available to purchase for 9.90 EUR.
More information: Plughugger