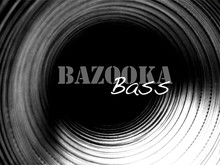 Plughugger has released Bazooka Bass, a soundset for DCAM Synth Squad by FXpansion.
The sound expansion is built upon the lightweight champion of DCAM: Strobe. But thanks to its hidden features such as hidden oscillators and modulation capabilities, Strobe is a very capable synthesizer and is a dream to create bass sounds with. And when you take the sounds from Strobe and process them further with Fxpansions dedicated effect, layering and sequencing engine Fusor, the result becomes truly massive.

Bazooka Bass has been under development for over six months and is a collection of 303 presets for Strobe and Fusor, and spans from deep and dark tones, to modern screechy high-rate lfo modulations. There are noisy basses, there are snappy basses – there are intervals, pitch-modulated basses, there are BIG basses – there are dirty basses. And of course a wealth of sequences that are made to inspire you and get you going as soon as possible.
Bazooka Bass is available to purchase for 9.90 EUR.
More information: Plughugger