Plugin Alliance has launched a giveaway of the new Acme Opticom XLA-3 compressor effect plugin.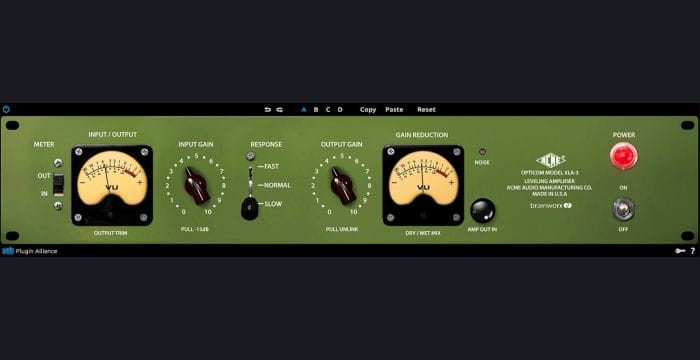 The new Acme Opticom XLA-3 optical compressor plugin is getting rave reviews for its rich analog tone and old world vibe. We want so much for all Plugin Alliance members to experience the warmth and analog goodness of this faithful emulation of Acme Audio's flagship Opto/Tube masterpiece that we're giving away ten free Opticoms (MSRP $299) in a drawing to be held on May 23rd. All you have to do to enter the drawing is take this little beauty out for a test drive.

Like all Plugin Alliance products, the Opticom XLA-3 is available as a fully functional 14-day demo, and by just downloading and activating the demo by May 20th, you're automatically entered to win! So come on, what are you waiting for? Demo the Opticom to hear what it will do for your tracks and you automatically have a chance to win!
More information: Plugin Alliance / Opticom XLA-3