PlugInGuru has announced the release of ESC Personal Flavours, a new sound library for the Omnisphere 2.5 virtual instrument from Spectrasonics.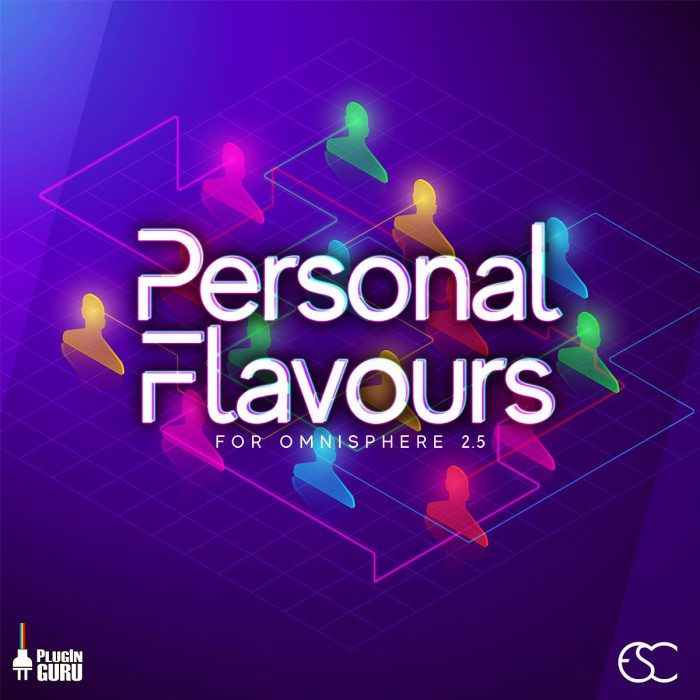 256 Patches, 50 Multis and 45 NEW samples are in this super diverse library for Omnisphere 2.5! Created by 15 world-class programmers (some of them sell patch libraries on their own websites), this is a special library because the programmers made sounds that match their personal passions in sound design and patch making.

Listen to the awesome audio demos, watch the patch walkthru video (and other support videos) and you will be impressed with what YOU can do by adding this amazing library to your arsenal!
The library is available for the intro price of $29 USD until March 23rd, 2019 (regular $39 USD).
PlugInGuru is also celebrating its 10 year anniversary with a sale.

10 years ago today, I sold the first copy of the FM8 Power Pack to a customer – March 12, 2009.

There are now over 10,800+ unique pluginguru.com customers that have purchased a set of patches (many have purchased far more than one thank goodness!), over 35,000 subscribers on the PlugInGuru YouTube channel (which earned me this free trip to Germany I leave today) and things are only getting started! It's a blessing to do what you love and after 10 years still love sitting in front of a new instrument & starting a "special" relationship with it that will end with inspiring patches that others around the world will use as part of their spark of inspiration.

What started as a part-time job because Korg didn't have any more budget to increase my salary as the cost of living increased is now an adventure I only dreamed could happen and continues to happen in unexpected and mind-blowing ways. Thank you to all of you that are sharing this journey and look out – the road ahead is getting even more exciting!!!

Life is a pretty amazing box of chocolates, ya know?
Through March you can get 40% off all libraries, excluding ESC Personal Flavours and bundles.
More information: PlugInGuru