Loopmasters has launched an intensive selection of reel-to-reel recorded drum breaks with its Pocket Full of Grooves sample pack, a royalty free collection of drum loops and fills which can be used for instant weight and humanism in your beats of any genre.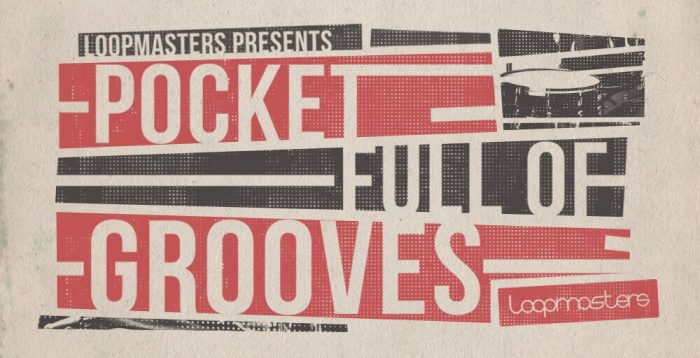 The pack is suitable for Hip Hop, Downtempo, Breakbeat, Trip Hop, House and Techno. Speed up and resample the loops for use in Jungle and Drum & Bass music.
This sample pack utilizes 5 different reel to reel recorders and many, many vintage and modern microphones, to give a variety of characterful and beefy drum loops– recorded in the way the original hip-hop drum breaks were recorded, leading to a truly authentic sound.

From the producer who brought you the Live Drum & Bass Breaks, Original Jungle Breaks and Vintage Vinyl Breaks you can be sure of drum breaks of the highest order.
The pack costs £29.95 GBP.
For more drums, Frontline Producer brings a sleek selection of alternative rock rhythms played by esteemed collaborator Jon Atkinson with the Alt Rock Drums sample pack, comprising well over 200 live drum loops and hits.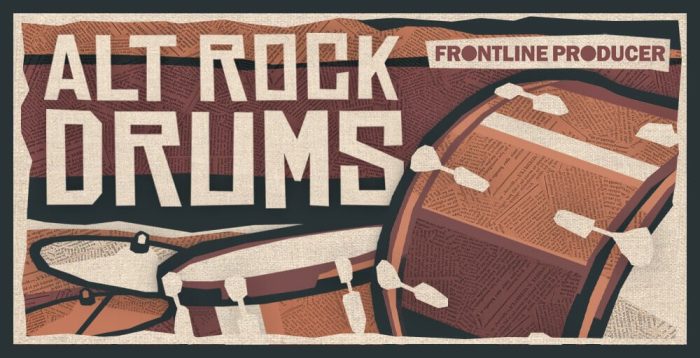 Jon's playing has featured on movies such as Johnny English Strikes Again and Paddington 2, TV series like Inside Number 9, Hold The Sunset, Doctor Who and Roobarb And Custard Too, plus album tracks for Kim Wilde, Rick Astley and Nik Kershaw amongst others.
This collection focusses on the sound of Indie, or Alt-Rock drums. Inspired by the sounds of Parquet Courts, Pearl Jam, R.E.M, TheeohSees, Spit Shake Sisters and Ty Segall, these have been recorded very dry and punchy with a compact and in your face sound. No reverb, but heavy compression bringing up the room space.

Crunchy vibes using overdriven preamps, guitar pedals and hardware distortions. These samples were all recorded 24bit at 44.1kHz using Antelope Orion converters into Protools Ultimate. Tempos included are 85-158bpm, ensuring you've got the rhythm section you need no matter what energy level you're working at!
Alt Rock Drums is £17.95 GBP at Loopmasters.