Brando's Solar Charger is a great way to power your USB devices.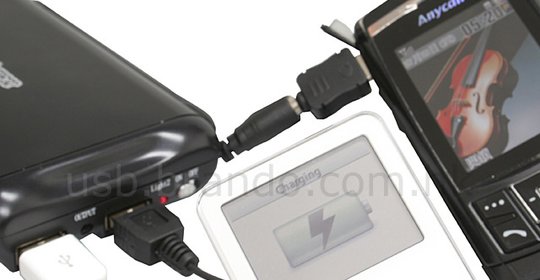 From the product page:
It can recharge most known mobile phone types and USB interfacing digital products. This solar charger can be recharged through direct sunlight, AC power or car power. It is convenient for you to take along with when you are out on business, on travel, on a long journey on bus or ship, etc. It is a portable, environmentally-friendly, lightweight, durable and versatile solar charging product.
You can charge two devices at the same time. The Solar Charger is available in silver and black and costs US$59.00.
Link via Geek With Laptop