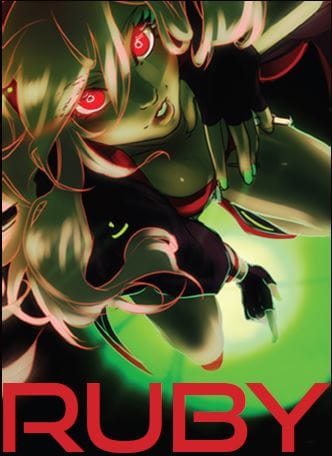 PowerFX has announced the release of Ruby, a female vocalist for the Vocaloid 4 singing synthesis software from Yamaha.
Ruby is a youthful female vocalist with a smooth, joyful sounding tone of voice. Capable of singing in a wide range of musical styles from soft ballads to more upbeat dance/house tracks, Ruby is a fine example of how far English Vocaloid technology has come since its humble beginnings. Recorded using an American singer, the pronunciation and articulation of this new voice bank has been updated to include all new phonetic capabilities previously unseen and unheard in English Vocaloids. This new programming allows her users to "fine tune" her vocal pronunciation to achieve the best possible results.

Ruby also takes advantage of the new developments in Vocaloid 4 with improved dynamic capabilities and a brand new "growling" function that enables more character and impact from the vocal. This tool is especially useful in genres calling for strong emotional enunciation when singing. All of these new features combine to create an essential addition to the PowerFX's Vocaloid roster. Ruby is a great tool for digital producers and music makers needing a unique and versatile virtual vocalist. Whether you're looking for a headlining singer, or are simply in need of the extra help of backing vocals, Ruby will be a valuable addition to your production.
Ruby for Vocaloid 4 is available for purchase for £99.95 GBP (download) / £109 (DVD with free shipping). The Vocaloid 4 editor is £99 GBP and a bundle offer of Ruby and the full Vocaloid 4 editor is available from PowerFX for £159 GBP including shipping.