Premier Sound Factory has launched Princess Koto KAGUYA, a Japanese Koto instrument library for Native Instruments Kontakt Player.
This new SAMURAI Classics series instrument includes the sounds of a 13 string Japanse Koto, as well as a 17 string bass Koto.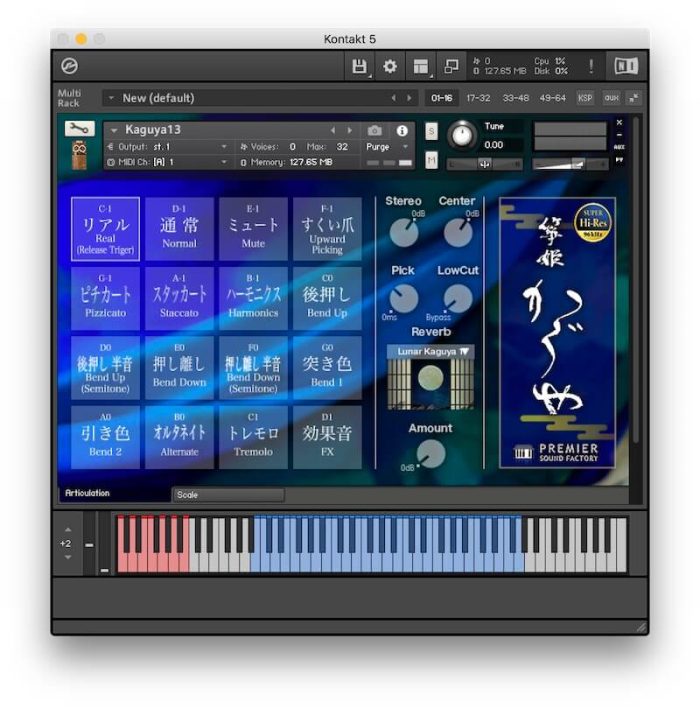 The library covers all conventional Koto playing methods typically used in traditional Japanese music. It offers 36 traditional Japanese scales.
We at last present our most beautiful and vibrant Japanese Koto sound library. The pure raw files provided were captured using the same super high-res recording techniques utilised in Drum Tree and Shakuhachi Premier in 96kHz/24 bit.

Not merely High resolution sound, but an amazing beautiful tone has been created that washes over your heart, and great efforts have been made during recording to make sure not a single drop of this natural essence has been lost.
Princess Koto KAGUYA features
Super High-Res Raw file in 96kHz/24-bit.
A Duo of Classical and Contemporary Bass Koto Included.
Complete playing style capability:

Real/Release Trigger (Picking sound as note is pressed, string sound as note is released. Similar to real Koto style).
Normal (Picking and string as note is pressed).
Upward Picking.
Mute.
Pizzicato.
Staccato.
Harmonics.
Pitch/Bend up.
Pitch/Bend up semitone.
Pitch/Bend down.
Pitch/Bend down semitone.
Bend 1 (The combination of up & down).
Bend 2 (Slightly pulling the string into a downward bend).
Alternate (Alternating down and upstroke playback).
Tremolo.
FX.

36 traditional Japanese scales.
Five varieties of convolution reverb.
214 audio phrase patterns are also included.
NKS ready.
The library is available for the intro price of $99 USD for a limited time only (regular $119 USD). Prices excl. taxes.
More information: Premier Sound Factory